Recipes/Pairings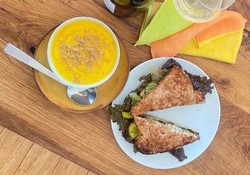 *pairing for Chardonnay & Rosè*
Chicken Sandwich w/Butternut Celeriac Soup
This delicious sandwich has a sauce of creamy avacado, a dash of olive oil, silky mayo and a delicious mustard on 12 grain rye wheat bread.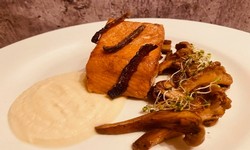 *Pairing for Pinot Noir*
Seared Salmon w/ Mushrooms, Carrots & Parsnip Puree
Skin on seared wild PNW salmon with chanterelle mushrooms, heirloom rainbow carrots and a parsnip purèe. Finished with a drizzle of truffle oil.
3 Ways Goat Cheese App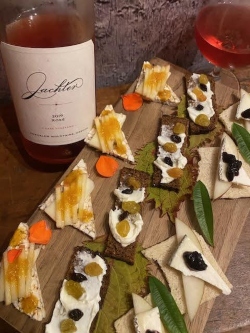 *Pairing with Rosè*
Three styles of Local Goat Cheese Apps
1 - Semifirm double cream style with asst rainsins (middle)
2- Classic Chèvre with crisp apple and jam (right)
3- Firm Alsace/Provence style with apricot jam
You know you want to
Join Our Mailing List
Stay connected with new wine releases, events, and more!