About Jachter Vineyards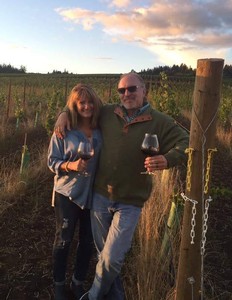 For more than 27 years, Dave Jachter owned and operated several successful car dealerships in Oregon. You may recall his tag line "And That's No Bull!" His innovative approaches and commitment to local communities saw him through a successful career and impressive awards in the auto industry, including Time magazine's Dealer of the Year nomination. Through those decades, Dave cultivated a passion for wine, and a cellar to match. Dave sold his car businesses recently and decided that, instead of retiring, he would turn to the world of wine. In addition to being a Northwest wine fan, Dave has travelled to France, Italy, and California wine regions, and tasted wines from around the world. He studied at UC Davis, completing a variety of viticultural courses to refine his expertise.
And he bought a beautiful piece of land. He and his wife, Karen, purchased 120 acres in the Chehalem Mountains AVA in the heart of the Willamette Valley.
While waiting for his vineyards to produce, Dave is not sitting on his laurels. In addition to constructing a state-of-the-art winery and barrel room (with a goal of opening later this year), Dave and winemaker Jared have secured fruit from neighbor Kathleen Keppinger's Case Vineyard, which is organically farmed. Kathleen and her (late) husband planted 22 acres of Pinot Noir ten years ago and she has been a dedicated grape grower ever since. Dave is under contract with Kathleen to purchase grapes from this site, adjacent to his Chehalem Mountains AVA property, and he will source fruit from a few other vineyards in Willamette Valley as well.
Perhaps we all can remember exactly when we fell in love with wine. For Dave, his fascination for wine was ignited in 1975. After finishing final college exams, he and a buddy headed to a fine restaurant and asked the waiter to bring to the table a good red wine. "How about a GREAT red wine?" asked the server. It was a Château de Beaucastel, Châteauneuf-du-Pape (often said to be among the greatest wines of France). A passion was born, and Dave was forever hooked on wine! His goal now is to produce the finest quality Oregon wines possible.
Dave will continue his generous work in public service in his new endeavor. He and Karen are firm believers in giving back to the community. Dave and Karen intend to donate a large percentage of all profits from Jachter Family Wines to the local community. Visit Jachter Family Wines website, www.jachterwine.com, to keep up with progress and their grand opening. It will be one to remember, and as Dave would say "And That's No Bull!"
Written for Great NW Wine.com by Ellen Landis: Amazing Sommelier, wine writer, wine educator, wine event moderator, and sought-after judge for all wine events.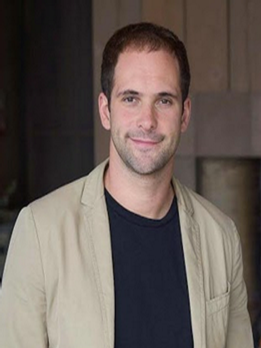 Jared Etzel
Winemaker
Jared grew up on the Beaux Frères Vineyard and was schooled in Enology and Viticulture at Oregon State University. He worked vintages at Cristom and Brick House Vineyards before traveling to Spain where he worked at Artadi & Clos Erasmus. Before developing Domaine Roy & fils, Jared moved to California where he worked with Fisher Vineyards, Kapcsandy, and Blankiet. Jared's inspiration comes from the many organic and biodynamic estate vineyards making soulful wines specific to their site and vintage.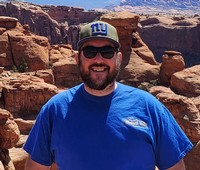 Aaron Jachter
Land/Farming Manager
Aaron moved to Oregon in 2006 to work with his father, David Jachter, and learn the automotive industry. He was a technician for many years then was promoted into management at the family dealership, Wilsonville Toyota. He has a passion for machinery and a hobby in farming. He is looking forward to making farming into a career! Aaron has a wide range of knowledge and experience which will make him an exceptional vineyard farmer.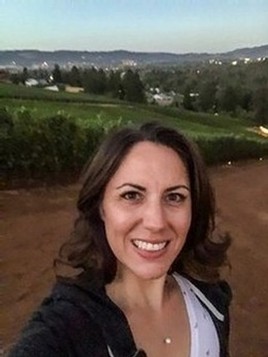 Amber Sagnotti
Director of Sales & Marketing
Bio Coming Soon...

Candra Jachter
Candra Jachter is one of seven children and was born in Ventura, California. Her father moved her to Oregon in 1999 and she NEVER left! So… she has lived here for more than she ever did in Cali… Does this make her an Oregonian?
Candra joined the Jachter family in 2007. She was hired by David Jachter at Wilsonville Toyota. Candra met Aaron Jachter when he was promoted to manager in 2009 and it was love at first site! She became a true Jachter in 2012. In the 11 years she was with Wilsonville Toyota she mastered many skills which will help her succeed in running the vineyard/winery office and serving in the tasting room. Come see her in the tasting room when it opens! She cannot wait to meet you!

Redd Jachter
Redd is a 2-year-old red lab. He is our vineyard pup! If you see him barreling towards you… remember to bend at the knees and don't be frightened!! He is a big ol baby. One of the sweetest dogs in the world. He can't wait to meet you and your furry friends!
You know you want to
Join Our Mailing List
Stay connected with new wine releases, events, and more!